FOR OUR 2018 ANNUAL REPORT, WE'RE LOOKING BACK AND CRUNCHING NUMBERS TO GIVE YOU AN INSIDE LOOK AT THE #1 REAL ESTATE TEAM IN MONTECITO! GIVEN THESE FACTS AND STATS, IT'S NO WONDER THAT RISKIN PARTNERS AGAIN HAD THE THE HIGHEST SALES OF ANY RESIDENTIAL REALTOR IN THE SANTA BARBARA MLS. CURIOUS TO KNOW HOW MANY HOURS WE WORKED? TEXT MESSAGES WE SENT? HOW MANY CELEBRITY SHOWINGS WE HAD? SCROLL DOWN AND LOOK AT RISKIN PARTNERS' TRIED AND TRUE FORMULA THAT CONSISTENTLY ADDS UP TO BEING #1!
REBECCA, OUR #1, FORever AND ALWAYS
In 2018, we had 356 days without Rebecca. Each of those days, we worked tirelessly to honor her legacy with the same strength, grace, and elegance that wholly defined Rebecca. We are proud to close 2018 as the number one residential realtor in the Santa Barbara MLS.
Santa Barbara's #1 Real Estate Team in 2018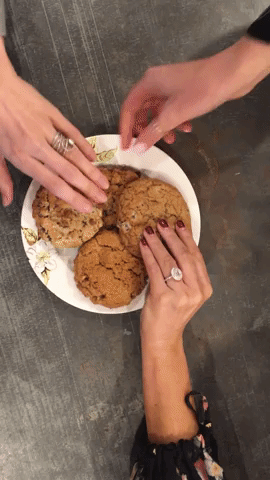 156 HOURS IN TEAM STRATEGY SESSIONS
98,000 text messages sent
133 Client Meetings/Presentations
982 Lunches Enjoyed at our Desks
155 Emails Campaigns Sent
47 Collective Years in Real Estate
15 Property Films Created
6 Causes Donated To by Riskin Partners
3000 Montecito Collections ORDERED
12 NON-WORK related socials
1 Team Retreat in the Santa Ynez Valley
990 Hours spent touring With Buyers
10,230 Combined Hours Spent in the Office
Here's to 365 happy, healthy, and prosperous days in 2019!!!